Blockchain-based 24/7 Renewable Energy Matching SaaS for Energy Providers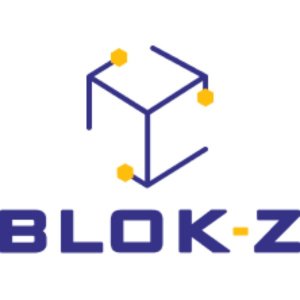 The challenge of enhancing the granularity of Energy Attribute Certificates (EACs) to match renewable energy generation with energy demand in real-time accurately persists as energy providers face the time and effort required to develop a platform that can facilitate 24/7 renewable energy matching. The current EAC system needs to meet the sustainability goals of corporate customers and anticipate forthcoming regulatory requirements.
Additionally, there is a rising demand from corporates for more granular matching, referred to as 24/7 Carbon Free Energy (CFE). Recognizing the need for a more efficient approach, there is a demand for a precise, visionary, and sophisticated solution that not only provides the necessary granularity for renewable energy matching but also supports energy providers with the tools and technology required to foster a sustainable, efficient, and compliant energy ecosystem.
Blok-Z built a blockchain-based SaaS solution for energy retailers to verify the origin of the renewable energy they offer to their customers 24/7 without the risk of green-washing. Our white-label solution is an added transparency layer over existing renewable energy tracking systems. Leveraging blockchain technology, every transaction is recorded on the blockchain (Energy Web Chain) and prevents double counting.
One of our key customers, EnerjiSA (a Joint venture of EOn and Sabanci), is one of the leading energy providers in Europe committed to customer-centric innovation, sustainability, and renewable energy. As a visionary company, EnerjiSA has always been at the forefront of adopting innovative solutions to address the challenges of renewable energy integration and sustainability goals for its consumers.
With a forward-thinking approach, EnerjiSa leveraged our 24/7 Renewable Energy Matching SaaS, Greenlink, for their energy customers. They saw the potential of our solution in providing a more precise and sophisticated approach to renewable energy matching, which aligns with their customers' sustainability goals. Using Greenlink, EnerjiSA matches their corporate customers' energy consumption with renewable energy generation 24/7 and locally.
Using the data and insights provided by Greenlink, EnerjiSA's customers can generate comprehensive annual CSR reports, showcasing the percentage of renewable energy matched with their energy demand in real-time, which types of renewable energy they are matched, how close the generation site is to the consumption site and the positive impact of their energy consumption on the environment. This feature provided EnerjiSA's customers with a transparent and verifiable way to track and report their sustainability achievements, further enhancing their reputation as a sustainable energy provider, differentiating their services, and strengthening their relationship with their customers.
Greenlink has not only enabled EnerjiSA to achieve significant success in measuring the impact of their solution in the energy transition but also demonstrated how energy providers can contribute to this transition. Key metrics, such as matching 180 consumption sites, tokenizing 313,338 MWh of energy, and achieving over a 90% matching success rate, highlight the effectiveness and reliability of the solution in connecting renewable energy supply and demand, streamlining transactions, and driving sustainable outcomes.
The project started in 2020, and after a one-year PoC with EnerjiSA, the implementation took two months. The product has been up and running and used by EnerjiSA actively for the last three years.
Read more at: https://www.blok-z.com
LinkedIn: https://www.linkedin.com/company/blok-z
Twitter: https://twitter.com/blokzofficial
Book a Demo/Meeting: https://www.blok-z.com/request-a-demo